The Quebec government require travellers returning from outside of Canada to self-isolate for 14 days after their arrival to avoid the further spread of Covid-19.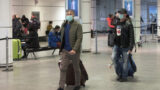 Les voyageurs doivent s'isoler, les grands rassemblements interdits
Le gouvernement du Québec demande à tous les Québécois qui rentrent de voyage dès jeudi, peu importe le pays d'où ils arrivent, de s'isoler de façon préventive...
No messaging about 14-day isolation, say travellers home from U.S. | CBC News
As top health officials warn Canadians who've been outside the country to self-isolate for 14 days, some travellers who touched down Sunday at the Ottawa Intern...
Following this instruction, my boyfriend and I are now self-isolating.
This is the story about how we got back to Canada and what happened with our flights. I am sharing this to remind me of what a dramatic experience it was.
Covid-19 changed the world
My boyfriend and I left Quebec in Canada on February 27, 2020, when Covid-19 had only really spread in Asia. My boyfriend went to Africa for his work and I went back to Japan to stay for three weeks with my family. I was worried about the Covid-19 situation in Japan, and I once thought of cancelling my trip, but I eventually didn't cancel it. I left Canada as was originally scheduled.
We also had thought about the possibility that I wouldn't be able to come back to Canada afterwards if the situation in Japan got worse. I must say that we both were quite optimistic at that time.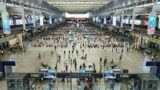 Coronavirus - Should I cancel my flight to Japan this month?
My flight is scheduled for the 26th of February 2020, and I am planning to stay in Japan with my family for three weeks....
We were both planning to fly back to Canada on March 17. My boyfriend was going to come back from Kenya via the UK and Paris, while I was going to come back from Osaka via Tokyo and then San Francisco.
WHO finally declared that the situation of Covid-19 is a "pandemic" on March 11. 
We have therefore made the assessment that COVID-19 can be characterized as a pandemic.
After their declaration, the world seems to start changing more quickly, even though we all knew it had been a pandemic already before that.
The situation and government policies are changing day by day. The  Quebec government announced on March 12 that all travellers who come from outside of Canada should do self-isolating for 14 days after their arrival. The Canadian government decided on March 16 to close the border to foreigners, with an exception for US citizens, Canadians and Canadian Residents and it was to come into effect on March 18. They also announced on March 18 that they would close Canada-U.S. border to non-essential travel.
In the morning of departure
My flight was a day before the Canadian government stopped foreigners entering, but I am a permanent resident of Canada so I knew it would not be a problem for me to enter Canada. I was however concerned about my flights being cancelled. Three days before my departure, I started monitoring if they had cancelled the same flights I was supposed to take.
They seemed to be OK with my flights even though they had some delays. The more concerned thing was about my boyfriend's flight which was via Paris. They had just announced on March 16 that Frace would close the border effective at noon of March 17, and his flight was supposed to arrive in Paris at 11:30 am on 17th.
Anyway, we couldn't do anything. In the morning on March 17,— the day of my departure —, I checked online that all my flights were on time and just left home.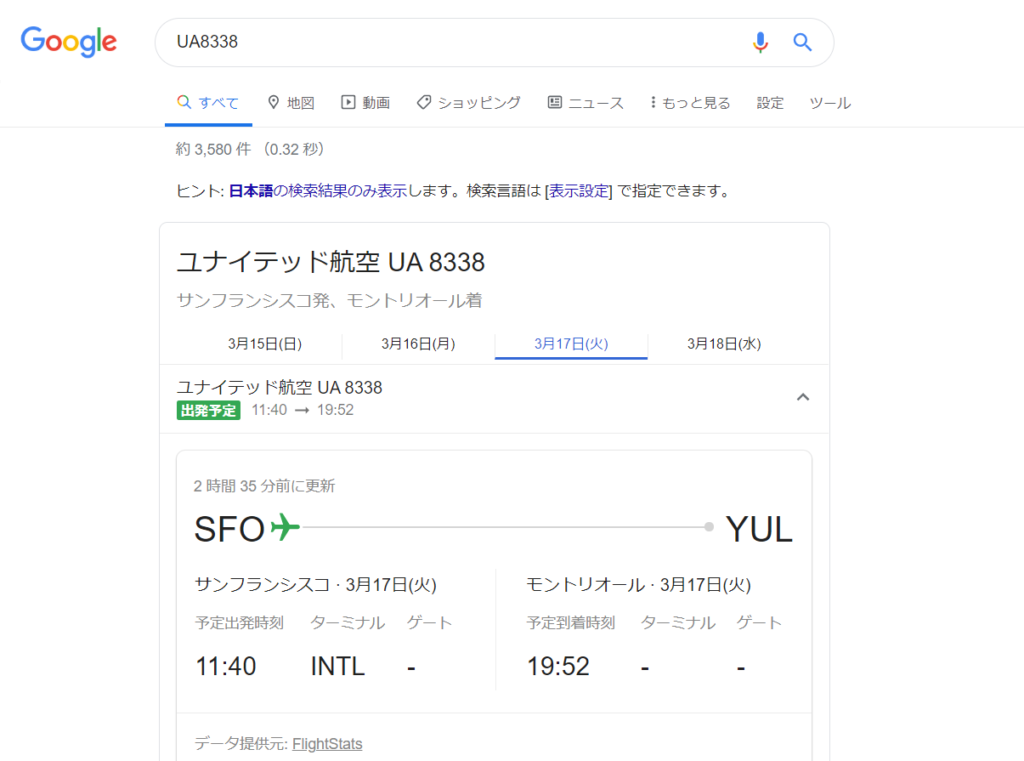 Before leaving my parents' house in Japan, I even wrote an article for my blog that morning, below.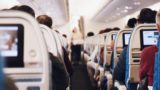 Things you can do to avoid infection from Covid-19 when you take flights
As I am writing this, more and more countries seem to start thinking about closing their borders. However, some people, ...
I was kind of relieved at that moment that everything with my flights looked like they were working well. However, my trip was not that straightforward.
At the airport in Itami (Osaka)
It took me about three hours for me to get to Osaka (Itami) Airport (ITM) from my family home in Wakayama. I arrived at the airport two hours before my flight to Tokyo.
Itami is a relatively small airport and they don't have a counter for United Airlines who I booked my ticket with, but there is a counter for ANA with whom I was going to fly from Osaka to Tokyo, Haneda International Airport. So, I went to the counter to check-in.
The weird thing was that I could get boarding passes for two flights out of three, from Osaka to Haneda (Tokyo) and Haneda to San Francisco, but somehow, I could not check-in with the last flight from San Francisco (SFO) to Montreal (YUL) with Air Canada. The lady behind the counter said,
"You can only check-in with two flights now, I don't know why. I think you need to ask when you get San Francisco."
I felt that it was strange, but I just dropped off my two big bags and went through the security check for the domestic flight. It didn't take much time to get the gate after the security check and I had enough time to relax before the flight.
I was sitting by the gate, keeping some distance from the other people. When I was thinking about why I couldn't check-in with the 3rd flight and wondering if I should talk with the ANA staff at the Haneda airport to see if I can check-in there, my boyfriend called me online from the UK where it was 2 am. (He was due to leave for his flight at 05:00).
I told him that I arrived in Itami Airport, but I only could check-in two flights. He said,
"That's not good. You should check it immediately. The flight may have been cancelled!"
I didn't think about the cancellation because I had checked the flight status before I left home and it said that it was going to be on time.
I check it again then, and it said that the flight was cancelled. The status was updated 2 hours and 34 minutes ago when I was on a bus.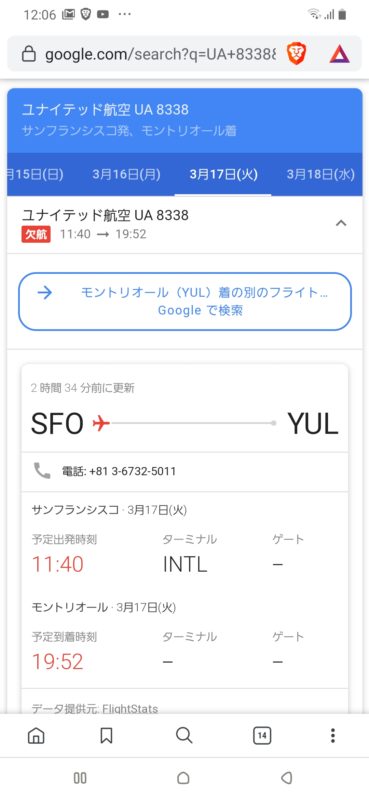 I didn't have any idea what I should do.
If I took the flight to San Francisco, I would have to wait for another flight to Montreal from there. Or should I not take all of the flights today, and go back to my parents home? But my bags had gone through and been checked in to Montreal.
My boyfriend said to me, "Don't take the flights, don't get stuck in the USA! Go to the counter immediately and ask them to get your bags back!"
I went back to the ANA counter to explain that my 3rd flight was cancelled and that I didn't have any reason to go to the United States.
I asked them if I could change the flights, preferably into a direct flight to Canada, not via the USA. They said that they don't have a system to change my flights and I had to go to Haneda anyway to change them.
"But, how about my bags? If I change the flights, are my bags still going to the United States?" I said.
The lady said, "I am going to find your bags."
I told her how my bags looked like. They managed to find them and bring them back, changed the tags to go to Haneda only.
It was 45 minutes before my flight to Haneda when I finished all of the processes at the ANA counter. I went through the security check again and went back to the gate before they started boarding.
I exchanged messages with my boyfriend and he called me, said, "Don't take the flight to the USA. Since this morning, Air Canada cancelled lots of flights. If you fly to the USA, you will be stuck there, which is not a good idea."
"O.K. I will try to talk to them at Haneda Airport to see if they can change my flights."
My boyfriend said, "I found a flight from Tokyo to Vancouver with ANA and then Air Canada to Montreal. Should I book them for you? You won't have to go through the United States. If you manage to change your flights to the exact same flights when you arrive in Tokyo, I could cancel my booking because it is with Aeroplan."
He booked the ticket for me with sleepy eyes around 3 am his time.
At the airport in Haneda (Tokyo)
I flew to Haneda and picked up my bags, went to another terminal for international flights. I went to the counter for United Airlines and asked them if I could change to a direct flight to Canada from Tokyo.
The lady tried to call the booking centre to rearrange my flights but the line looked very busy. It took a whole for her to find someone to talk to.
She said that they don't have any flights to Canada, but they can change my flights to from Narita, which is another airport in Tokyo to New York and from New York to Montreal with Air Canada.
She said that it was the best option which they could provide at that time and which would arrive on the same day, otherwise, I would arrive on the next day.
"But, I don't want to go to the United States. I prefer to go directly to Canada from here."
"Sorry, we don't have any direct flights to Canada and you cannot change the flights with us, United, into Air Canada flights."
Another thing was that I would have had to travel to Narita, another airport in Tokyo with my big bags if I had taken the flight to New York on that day.
I said to her, "Then, I will give it up."
"Won't you go back to Canada then?" she asked.
"Actually, I bought other tickets with Air Canada already."
"O.K."
Then, I asked about the cancelling and refunding. She explained that I couldn't be refunded even though it was related to Covid-19 since I had already used the flight from Canada to Japan, but I could use this flight from Tokyo to Canada via the USA next time in the future as changing travel date.
I had to wait for my flight to Vancouver for six hours at Haneda airport which was unusually quiet. I have never seen an airport in Japan this quiet for decades.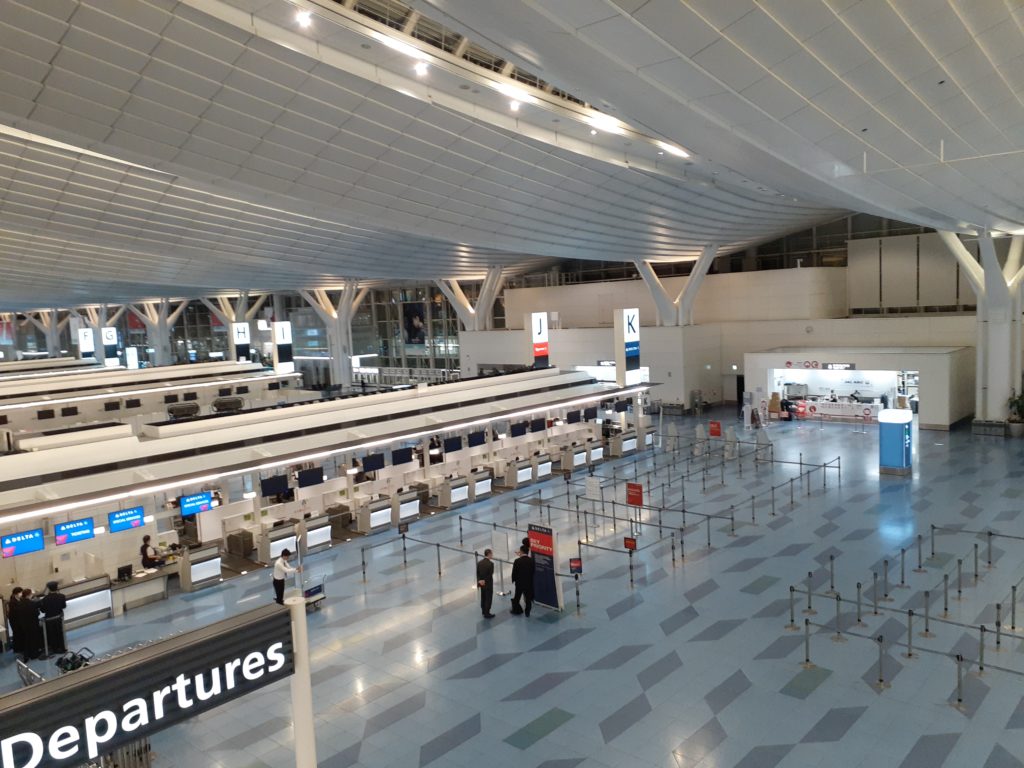 While I was waiting at Haneda, my boyfriend went to Heathrow Airport in London to take his flight to Paris which departed on time and arrived a bit earlier than the scheduled time despite his worry.
After all these stressful flights, he told me that it was the most spooky flight that he had ever flown. Some passengers appeared in Heathrow Airport with whole-body protection suits and serious masks and goggles. Nobody talked on the plane. Almost everyone was wearing masks. The flight attendant even refused to help an old passenger put his bag in the cabin, saying, "Sorry, we cannot touch your belongings." My boyfriend described it as "a ghost flight."
Going back to Canada
My flight from Haneda to Vancouver was operated by ANA and it was very comfortable. The flight was smooth and I arrived in Vancouver almost on time.
I expected that someone would explain to me about self-isolation at the airport, but the officer at the immigration just asked me, "Do you know what you have to do?"
I said, "Yes, I need to be self-isolated."
She nodded her head and gave me a piece of paper, and… that's it.
I think Quebec takes it more seriously. When I arrived at Montreal airport after midnight, I was stopped by a guy who gave me another piece of paper and explained a bit more about self-isolating.
Luckily, I had bought small bottles of hand sanitiser and some masks which my boyfriend and I could use on this trip. We did all that we could do to protect ourselves from Covid-19 virus during our flights.
Still, we really don't know if we are infected or not. We are under self-isolation now. Let's see what happens…