As I am writing this, more and more countries seem to start thinking about closing their borders. However, some people, like me, have to fly even in this situation for some reasons.
Today, I am going to fly from Osaka, Japan to Montreal, Canada via Tokyo and San Francisco, the U.S.. Travelling in this period is not ideal, but I need to go home to Canada.
I spent three weeks with my family in Japan and I had a nice time even though I could not go out much. Now I am heading home to Montreal, knowing I will have to be self-isolated for 14 days after arrival.
I was worried about my flights to go back to Canada during my stay in Japan, but I shouldn't have any problem at Immigration in Canada since I have a permanent residence card. I was nervous about the immigration in the U.S. as well because president Trump mentioned the possibility of closing the border to Japan on the 4th of March. Luckily, the U.S. hasn't stopped the flights from Japan and their attention shifted toward Europe.
It seems that I can fly back to Canada via the U.S. as scheduled. However, my biggest concern is going through airports. I am not a specialist in infection, but it looks to me that airports are ones of the riskiest places in the world now.
So, I listed up what I should do during the trip to avoid getting infected, and I want to share my ideas with you.
At the airports and in the planes
Use alcohol sanitiser often when you cannot wash your hands with soap: before going to the toilet for men, after leaving the toilet section for both men and women.
Note: handles and door nobs might be infected. The experts on infection said that this virus can possibly survive for 5 days on a hard material surface.
Wash your hands or use hand sanitiser before you touch your face. Remember that people can get infected by scratching their eyes with their hands as well as their noses and mouths.
Do not touch or shake hands, avoid talking closely with people, especially when they don't wear face masks.
After you get home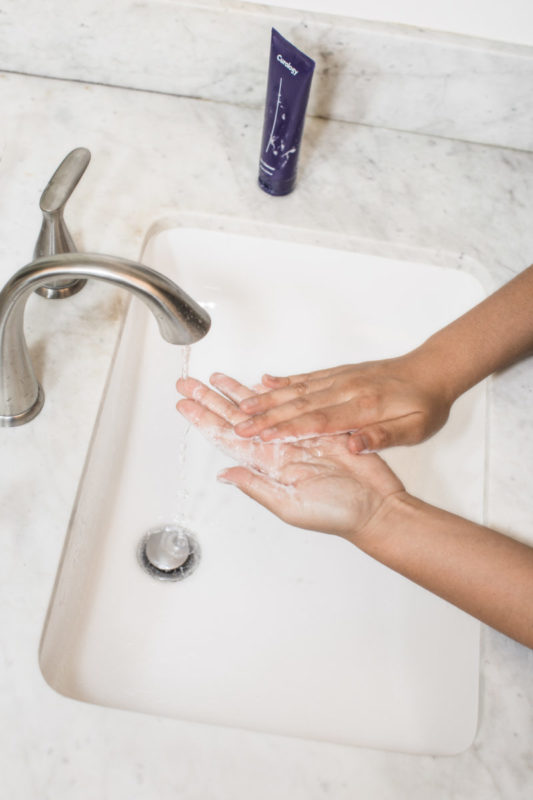 Wash your hands with soap immediately after you get home.
Take off your clothes and put them in the washing bag or washing machine. Don't put any clothes which you were wearing including your coat on the sofa or bed.
Have a shower to wash your body with soap.
Wipe your suitcases or bags which you had with you during the trip with alcohol wet tissues if possible. Don't put your handbags on the sofa or bed.
Clean your phone or devices which you have touched during the trip.
How to clean your mobile phone
According to the specialist, you don't have to use alcohol sanitiser to clean your mobile phone.
Put 5ml of detergent which you use for dishwashing in 1L of water.
After soaking the cloth in the water, squeeze it tightly.
Wipe your phone with the cloth.
Is it possible to get infected in a plane?
I was afraid that being trapped in planes would be risky, but it seems that the air in the plane is appropriately ventilated. I don't recommend staying at the pantry section where you would have more chance to be talked to by other passengers or crews.
Wearing masks and glasses might be helpful as protections in a plane, but it's not comfortable to be wearing a mask whole for the journey; I couldn't have a good sleep with a mask.
―――
That's all I can think of now.
You may think I am exaggerating about some parts or you may think some of my ideas are not very efficient, but seriously, I don't want to get infected. I will do everything I can do to prevent it.