I am going to Hong Kong tomorrow. The situation there is a bit tricky at this moment, but I need to go to update my Hong Kong status as a permanent resident.
I booked my air ticket with Peach Aviation which is a low-cost carrier based in Kansai (Osaka, Japan). They have frequent flights between Osaka and Hong Kong. It cost me about US$250 for a round trip of four hours each way.
When I told my mother that I would go to Hong Kong, she was worried because of the mess there. Initially, I was going to ask her if she would like to come together, but she sounded so anxious that I thought she might not want to come. Anyway, I asked her, "So, you don't want to come with me by any chance, do you?" She said, "Well, I could come together in that case."
I bought two tickets last month. I was going to book a hotel using my mileage points, but I didn't because hotels in Hong Kong are offering some big discounts. I thought it might be better to book it at the last minute. One of my friends who lives in Hong Kong said that the occupation rate on hotels there was only 30% now.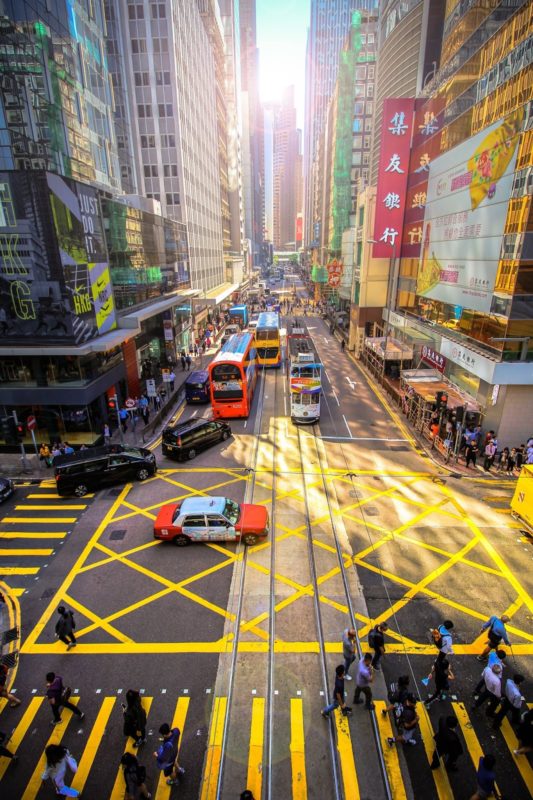 I am Japanese, currently living in Canada and I came back to Japan last week. This is a part of my annual visit to my hometown. I like being in Japan in autumn when the food and weather are normally the best of the year. Who could imagine that a super typhoon was coming to hit Japan this year!
I have had big typhoons in Hong Kong when I lived there, but I had never experienced a 'super typhoon' like this one in Japan. Transportation doesn't function normally yet, the shops are closed, World Cup rugby games have been cancelled and the F1 Grand Prix practise was affected. The rivers which I have never heard flooded have flooded. Experts said that it has rained or is raining 30 to 40% of the annual rainfall within only one day in some areas.
My parents live in the Kansai region and luckily we didn't have much damage from the typhoon. My biggest concern was our flights bound for Hong Kong tomorrow. Last year (2018), a big typhoon hit our region and the bridge to the Kansai airport was broken. People couldn't reach the airport even after the typhoon passed away.
We worried that it could have happened again this time, but it didn't. Although lots of flights were cancelled yesterday and today. I didn't have any notification about our flights from Peach Aviation yet. I really hope that we can fly as scheduled.
After I assumed that the Kansai airport would be fine and our flight probably would fly, I booked a hotel for two nights. We are going to arrive in Hong Kong in the afternoon on the 1st day and leave at about noon on the 3rd day. Our trip is short, but it is long enough for me. I lived there for almost ten years, and my mother came to visit me once during that time.
My mother wants to go to an island this time. Hong Kong has a lot of small islands and they have good seafood. So, I am roughly planning to do the evening cruising in the Victoria Harbour at the 1st night and to visit one of the islands on 2nd day. I imagine that the food will be one of the highlights of this trip.