王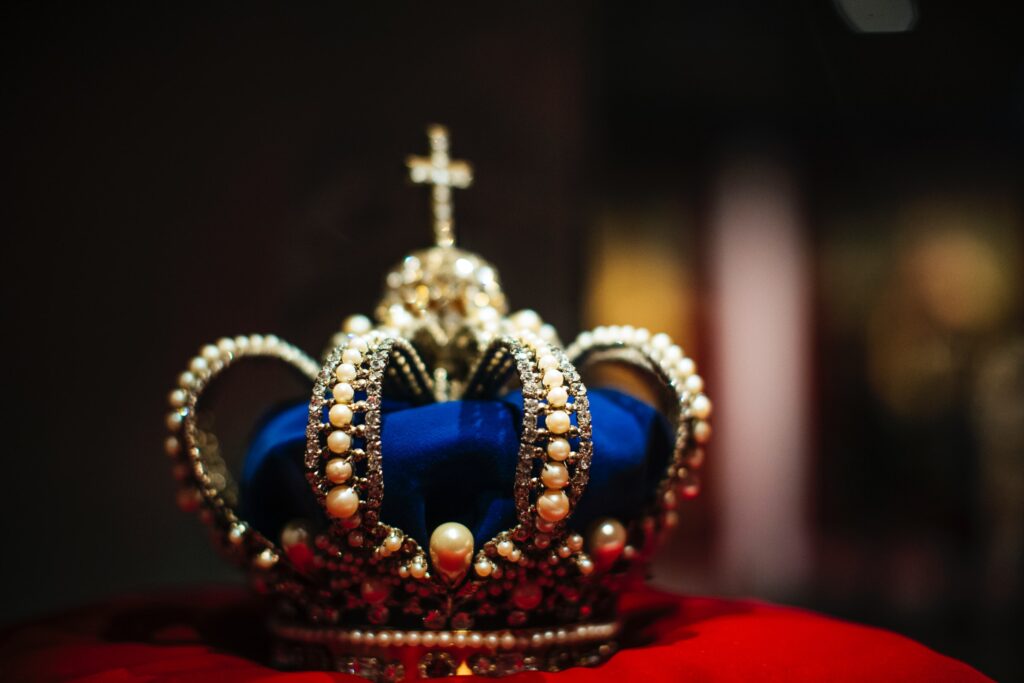 Meaning: king
Pronunciations: oo / ou
There are several theories about the origin of this kanji. The first is that it is a hieroglyphic character in the shape of a large axe with a wide blade.
In ancient China, large weapons such as big axes were reserved for those who ruled the country, or for the armies that protected them.
It was wielded to knock down the enemy and was a symbol of military power and authority.
Another theory is that the three horizontal lines refer to "heaven, earth and man" respectively and that the vertical line running through the three lines (which unites them) is the king.
王様(おうさま oosama): the king
国王(こくおう kokuoo): the king of country
女王(じょおう jo-oo): queen
王様の耳はロバの耳
おうさまのみみはろばのみみ
Oosama no mimi wa roba no mimi
The King with Donkey Ears
ハートの女王は言いました。
はーとのじょおうはいいました。
Haato no jo-oo wa iimashita.
The Queen of Hearts said.