火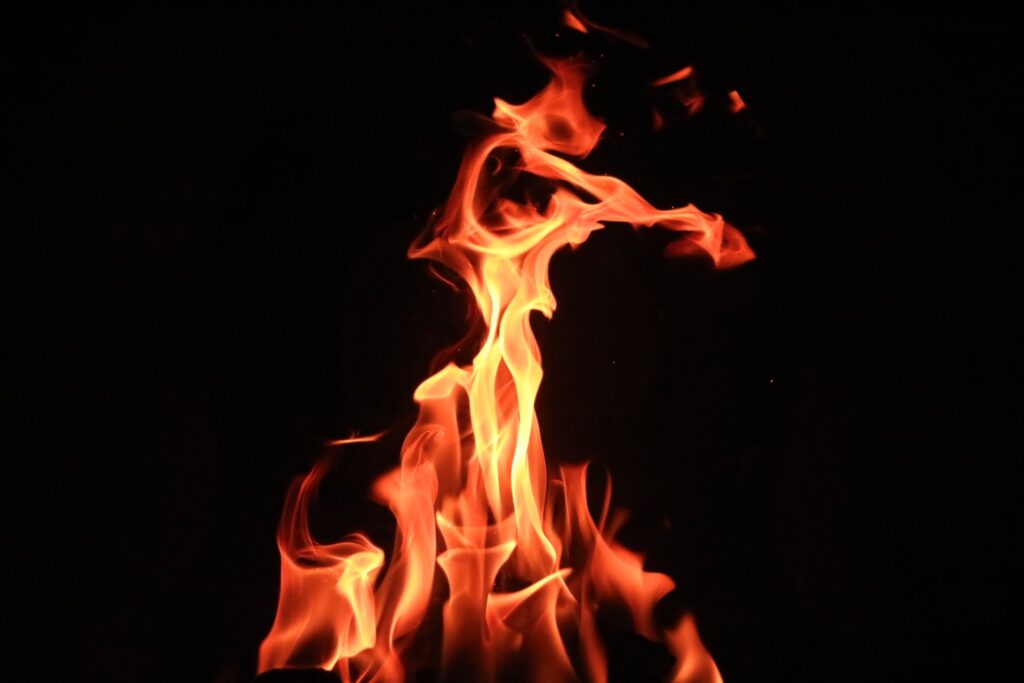 Meaning: fire
Pronunciations: ka / hi
This letter came from the hieroglyph which represents the shape of a fire burning. The word "火" is used as a part of other Kanji characters that are related to fire and heat, such as "焼 (to bake)" and "灯 (light)". Four dots underneath the characters such as "照 (to shine)", "熱 (to heat)", and "燃 (burn)", are also the shapes that transformed from "火".
火災(かさい): fire
火事(かじ): fire
花火(はなび): fireworks
火花(ひばな): sparks
炭火(すみび): charcoal fire
来週、花火大会があります。
らいしゅう、はなびたいかいがあります。
Raishuu, hanabi taikai ga arimasu.
There will be a fireworks display next week.
昨日の夜、近所で火災がありました。
きのうのよる、きんじょでかさいがありました。
Kinoo no yoru, kinjo de kaji ga arimashita.
There was a fire in the neighbourhood last night.
火事だー!
かじだー!
Kaji da-!
Fire!