君がため 春の野に出でて 若菜摘む 我が衣手に 雪は降りつつ
Kimiga tame Haru no noni idete Wakana tsumu Waga koromode ni Yuki wa furitsutsu
For you,
I go out into the spring fields
to pick young greens
while the snow falls
on my hands, on my sleeves
by 光孝天皇 (Emperor Koukou 830 – 887)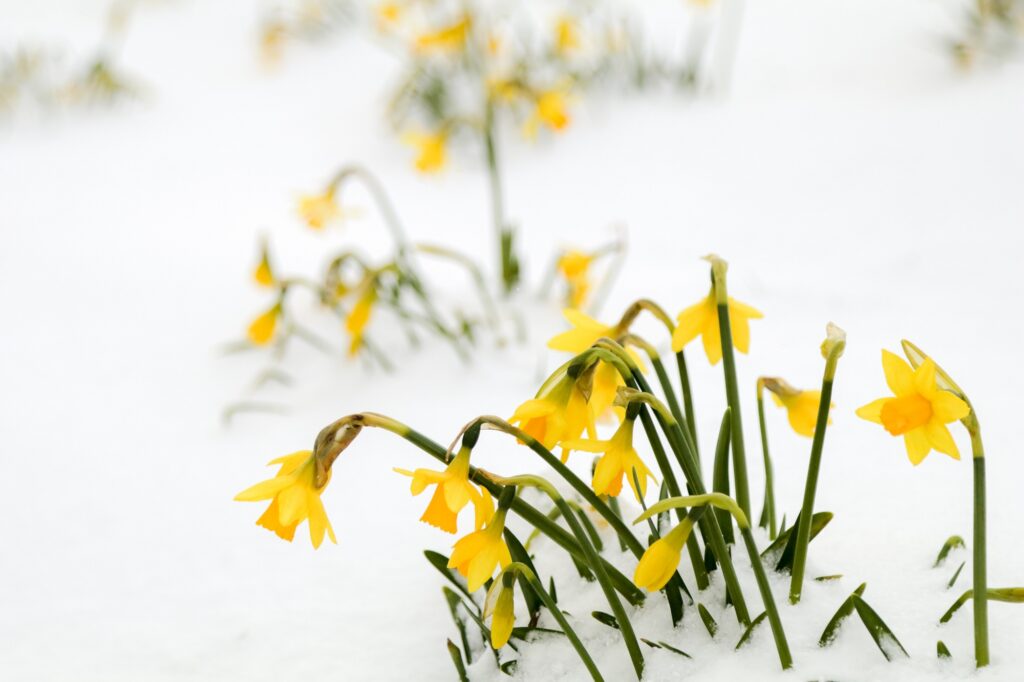 It is said that this Tanka was attached with a gift of spring young greens to wish a loved one health. The words "spring fields", "Wakana (young greens)", "Koromode (robe)", "Yuki (snow)" and other soft words in the poem reflect the Emperor's graceful and elegant personality.
"Wakana" is not the name of a specific plant, but a herb that grows in spring and is used for food and medicine. From ancient times, it was believed that eating young greens in early spring would ward off evil spirits and give one a long life, and picking young greens in early spring was a customary event.
Also, this poem was cleverly written, illustrating the contrast between the colours of green and white: the spring field and young greens are green while the snow is white.